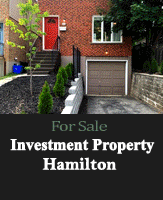 Apartments Available!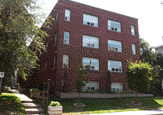 SALES - ACQUISITION - LEASING
Commercial Realty Focused Since 1996 with More Personalized Service, Management, Facility Maintenance & Development.
Our RELIABLE & COURTEOUS Team - provides Quality WEST HAMILTON APARTMENTS and COMMERCIAL SPACES FOR LEASE




WHEN CHOOSING AN APARTMENT, INVESTMENT, HOME SALE or PURCHASE...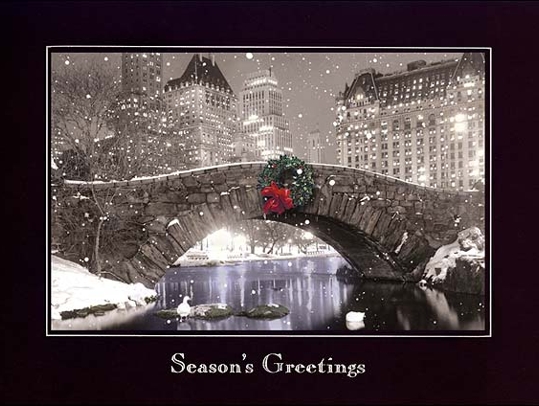 Wishing you Peace, Happiness and Good Health during the upcoming holidays and throughout each year.
From your friends, staff and crew at WINK Properties & Realty INC.

THANK YOU TO ALL OUR CUSTOMERS for 25 YEARS !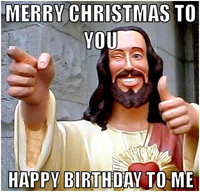 * COVID 19 (CORONAVIRUS) PRECAUTIONS CURRENTLY IN PLACE.
Please note during this time, elevated sanitizing procedures are being completed in each building for common area touch points, in addition to Hand Sanitizer available at Entrances. Some non-urgent maintenance and in person meetings may be suspended or delayed dependent on recommendations by local health officials. Our Team of office and maintenance personnel remain available while exercising caution wearing personal protective equipment (PPE) and subject to change without further notice. Please ensure to advise us in advance, if you are quarantining, experiencing any flu or virus-like symptoms or recently returned from out of country travel. Ensure to wash your hands regularly with soap and water or sanitizer, avoid group gatherings or activities, implement recommended social distancing and exercise greater caution when handling food or when in public areas. Let's Persevere and Stay Healthy Together !
CHRISTMAS HOLIDAY HOURS
Dec 24 - 10am-2pm
Dec 25,26,27 - closed
Dec 28-30 - Regular Hours - 10am-5pm
Dec 31 - 10am-2pm
We return to regular hours January 3/2022
Our REAL ESTATE CLIENT ADVANTAGES
CONSTRUCTION and Licensed Trades Advisory, Inspections, CLIENT Representation, Detailed Property Due Diligence, MLS and Exclusive Listings
Click here for upcoming or previous Special Events
We are Wink Properties & Realty Inc. A Real Estate Investment and Property Management Company calling the STRATHCONA neighbourhood of WEST HAMILTON, Ontario, Canada, home. Whether Investing, Renting, Buying or Selling property, we are well versed, and been immersed in the Real Estate industry since 1995 - please see our many satisfied CLIENT TESTIMONIALS (see about us). While we assist people in putting down roots in the city, we can also recommend some of the better NEIGHBOURHOOD SERVICES and RESTAURANTS to enjoy. Our roots and familiarity of the GTHA date back to the 1950's.
REALTY SALES /MLS and Realtor.ca
Full realty brokerage services utilizing the Multiple Listing Service (MLS) and Realtor.ca are available through WINK PROPERTIES & REALTY INC. We offer a superior, personalized level of independent REAL ESTATE client representation (PURCHASING & SELLING), comprehensive & impartial advice in acquiring small to large scale INVESTMENT PROPERTIES, Home, Condo & COMMERCIAL LEASING - locally as well as occasional international projects. Our advantage is in providing an in-depth knowledge and familiarity of important transactional details start to finish such as; income and expense analysis, building envelope condition, environmental components, zoning verification or change of use, provincial fire & electrical codes (Licensed through ESA), municipal by-laws & regulations, facilitating with lending partners/MORTGAGE financing assistance & guidelines, current market values and benchmark appraisal parameters - all while integrally involved and striving for excellence within the industry.
Full Real Estate and Investment Services
Independent Representation, Objective Advice
Sales - Acquisition - Leasing

Click on 'REAL ESTATE SALES & INVESTMENT' tab for our FEATURED LISTINGS and recommendations, or send
us an email to ask for any current market opportunities.


APARTMENT RENTALS
We also offer several rental locations for HAMILTON APARTMENTS and HOUSING accomodations within short distances to:
McMaster University & McMaster Hospital (WESTDALE)
Locke Street & Antique District (KIRKENDALL)
James Street South (UNDERMOUNT)
Go-Transit Station
St. Joseph's Hospital (DURAND)
Mohawk College
We believe our neighbourhoods are the safest, most popular, vibrant and sought after in the City and we don't do business in areas we couldn't live in!

Thank you for visiting our site! We hope we can assist you in becoming more familiar with the City, and making suitable arrangements for you whether renting, buying or selling.
......................................................................................................................
If you have any questions, please contact us anytime! We will do our best to respond to you in a timely manner.
Phone: 905.572.WINK(9465) ext.2-Main Office | Toll Free: 1.877.WINK INC (946.5462)
E-mail: [email protected]
Website: www.winkproperties.ca

HOURS OF OPERATION: M-F 10:00AM-5:00PM
(closed Holidays & Weekends)
World Headquarters:
Suite #1A - 595 King Street West
Hamilton, Ontario, Canada
L8P 1C3
By appointment only